Sign the petition against the reduction of geography education in Flanders
Published by

editors

on March 14, 2013
​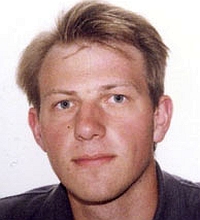 Dear colleagues, there are plans to severely cut the content of the Geography education in secondary high schools in Flanders (12-18 year old pupils) and replace it with other scientific topics such as genetics, evolution, radiation and even sexuality issues.
No need to say that we believe that Geography should remain an important basic course in high school whereby students are taught how complex the spatial interactions between society and nature are.
Many of our politicians still believe that Geography is simply about places, countries and capitals. They do not consider it is much more than that and certainly not that a modern Geography is needed to understand the various major challenges our society is facing in a globalised world experiencing rising population numbers and climate change (to name just a few).
The evolution of modern technologies (GIS and remote sensing) is simply not considered!
We have been pushing our minister the last few weeks to change his plans but so far it didn't help. We now have set up a petition which so far has been signed by more than 1400 people (from Flanders) but we also would like to raise the pressure through the help of our international colleagues that know how important Geography education is.
Here you can find the link to the 'international' petition and we would be very grateful if you could help us by signing it.
Gert Verstraeten
Division of Geography
Department of Earth and Environmental Sciences, KU Leuven